The Canvas is a non-profit organization supporting people with intractable diseases and disabilities
【3 intractable diseases(AS & OYL & OPLL), 2 certified disabilities, but still moving forward on my own!】
I spoke with Masaaki Horie, who established Canvas, a non-profit organization that supports people with intractable diseases and disabilities through music in Saga Prefecture, Kyushu in Japan.
It is a non-profit organization that specializes in the mixing and mastering of "Me Singing" and "Vtuber" contents, which are popular among the younger generation mainly due to their activities on the Internet.
There is no doubt that this is the first of its kind in the country!
●What is "Me Singing"
The activity of recording your own song on top of an existing karaoke sound source and releasing it on the Internet, "Me Singing" has made its major debut on the Internet and is now popular not only among the next generation of young people, but also in Japan and overseas.
"Me Singing" is a culture created in Japan (Vocaloid, etc.), and one of the major roles of this culture is mixing and mastering.
What is mixing and mastering in brief?
*Mixing is the process of combining multiple tracks into a single song.
*Mastering is the process of brushing up and finishing the mixed song.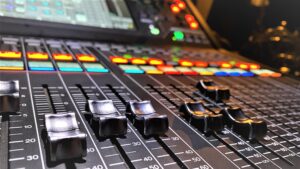 "Me Singing"  and "Vtuber" are getting more and more attention in the Internet industry.
As a self-proclaimed "netizens", I was one of those who enjoyed listening to "Me Singing"  even before the term "mixers" was coined, but the techniques that were previously only used by professionals and a few others have now become available to the general public, giving many aspiring singers more possibilities and opportunities.
Yes, the existence of "mixers" is of god-like importance in the "Me Singing" world!
●It is also noteworthy as a way of working that suits the NEW normal generation due to the coronavirus in 2020!
At any given time, there are many people in the world with intractable diseases or disabilities who are not accepted by society and feel they have no place in their company or community.
Mr. Horie himself is one of those people who understand this painfully. The gap between his healthy self and the disabled self with an intractable disease has made him acutely aware of many of these issues.
Since meetings, work, etc. are coordinated over the Internet using computers, people with intractable diseases or disabilities can receive work in their own way.
This is exactly the kind of work that is needed nowadays, and it has saved talented people with talents and skills who could not adapt to the organization and had to give up their social activities, proving that they are needed by society and can contribute to it.
And it doesn't matter if your staff is scattered all over the country. This is because everything can be done remotely.
Even so, they have established a way of working in which the representative and staff members follow each other while adjusting to their own illnesses and handicaps, so that the "canvas" will never collapse even if someone is missing. I think this is the kind of society we want to live in.
Currently, Mr. Horie, Ms. Inoue, and several other people with disabilities are employed by Canvas.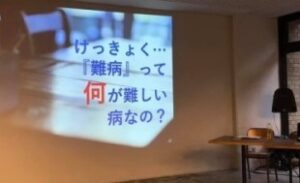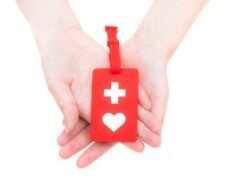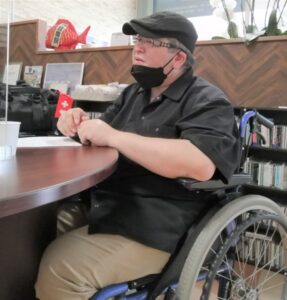 ●How the NPO Canvas was formed
Mr. Horie was originally an able-bodied man who worked energetically as a salesman in Fukuoka.
However, in 2003, at the age of 35, he began to experience physical changes.
"It started with a thought, "Is it a hunchback? That's how it all started," he said, looking back calmly.
his spine and body hurt so much that I couldn't move. Of course, he had to quit my job.
he didn't know what was causing the pain, but he couldn't do anything about it, so he sent an SOS to his family.
His parents understood his condition, accepted and cared for him, and searched several hospitals to find the cause of his illness.
At around the age of 35, I started experiencing severe pain in my spine and other symptoms that I had never experienced before, such as the inability to move my body, and I spent 10 years in and out of hospitals, struggling and fighting. In 2013, at the age of 45, he was finally diagnosed with "ankylosing spondylitis", an intractable disease.
He is suffering from "ankylosing spondylitis(AS)", "ossification of yellow ligament(OYL)" and "ossification of the posterior longitudinal ligament(OPLL)".
He has two disabilities: ankylosing myelitis and functional impairment of the upper limbs. He needs a wheelchair and assistance with daily living, and daily medication is essential.
There is no cure in medicine now, but it is the only way to reduce pain and symptoms, but this also carries a lot of risk of side effects and complications.
Intractable diseases tend to be difficult for families and for those around them to understand.
~One big encounter~
In 2011, I learned about a female singer with terminal cancer on the Internet.
The woman, who was suffering from terminal cancer, said, "This may be my last live performance, so please come and see me." Mr,Horie couldn't wait to go to the live performance, and that was the beginning of a big move for him!
Her live performance was so radiant. And it was from that concert that he developed a passion for music!
He continued to study music while managing to ease the pain in his body with medication.
Of course, his mental health was also very difficult, but he did not give up on life because he wanted to repay the gratitude of his family for their support.
In a life almost completely cut off from society, he spent all day on the computer, studying mixology and other subjects on his own.
Although he was not in perfect physical condition, he made up his mind that if he did not do what he could now, he would regret it, and that he would do as much as he could.
Together with my partner, who is also a board member, we empathize with each other through the connection of "music.
They decided to create a "music group" (company).
First of all, we had to raise funds independently through crowdfunding and donations in 2020!
They raised 5 million yen on their own.
They felt the joy of accomplishing their goals and had a strong will to take action to achieve the next goal.
Then,  " to create an organization that can contribute to welfare and be recognized by the government and the world," a concrete plan to become an NPO came into view.
Their goal is to create a place that will serve as a foundation for independence through "music" with people like themselves who have intractable diseases or disabilities and have lost their place in the world!
●"Canvas Radio!" on Saga Ebisu FM
【Transmitting on FM radio!】
They have been introducing their "Me Singing" and "Vtuber" works through FM radio in Japan.
"Me singing" and Vtubers"  are often heard of by netizens who are used to the internet, but they still don't get a chance to be heard on terrestrial waves , don't they?
For young artists who are just starting out, having their names and songs played on terrestrial FM radio is a great way to increase their visibility.
I strongly felt that this activity was also another major role for "NPO Canvas".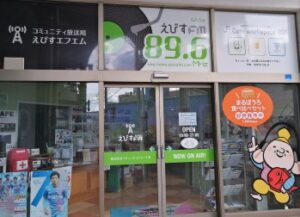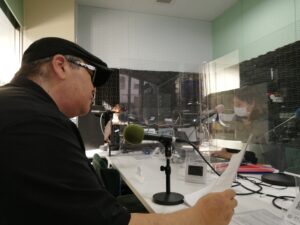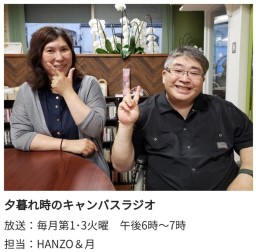 *Japanese smartphone apps FM++から『Ebisu F』   You can download the app to listen to it.
●NPO Canvas Activities
The "official" image character of NPO Canvas, "Gafu Barifuno", is now a Vtuber!
『羽里浮野(ばりふの)がふう "Gafu Barifuno"』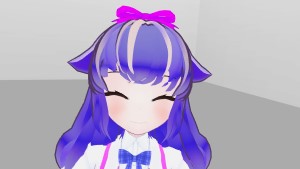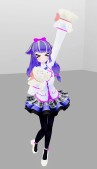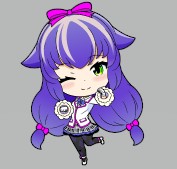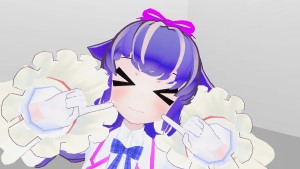 Her activities are attracting listeners through live streaming and videos.
She sings original music for Canvas, which is available on BOOTH, so check it out!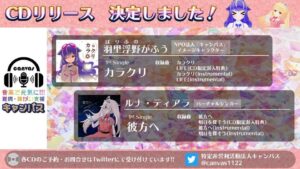 *Accept orders for mixing, mastering, encoding, etc., as well as providing music and musical support for a wide range of musical activities.
Available on BOOTH
羽里浮野がふう"Gafu Barifuno"  twitter
羽里浮野がふう"Gafu Barifuno"  YouTube
●Introductory Article
April 25, 2021,     Mainichi Shimbun People's Corner
April 27, 2021      Saga Shimbun Published in a local newspaper
May 21st, 2021    Published in the Nishinippon newspaper
June 11, 2021       Published in Asahi  newspaper
*NPO Canvas has already been featured in many media since it started its activities.
Canvas Official  HP 
Canvas  FB
Canvas@MIX師 twitter 
Canvas  Instagram
●Donation Inquiries
Canvas is still accepting donations.
we continue to accept donations to help us expand our business and promote employment as we do more activities.
【Contact email address】
→ tegami@npo-canvas.net